Scouts (10-14 year olds)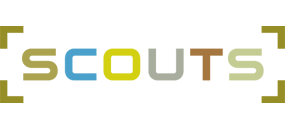 The Scout section is open to young people, girls and boys, aged 10½ to 14½. The Troop is arranged in smaller groups called Patrols; each Patrol is headed up by a patrol leader (PL) supported by an assistant patrol leader (APL).
Patrols function in a number of ways, not least of all to facilitate organisation at meetings, competitions, camps etc., as well as to introduce the concept of team working, leadership, problem solving etc., with an aim of fostering a contribution to the young person's adult development.
The principle theme at Scouts is fun, relationship building, skills development etc., through carefully crafted programmes aimed to offer adventure, skills and challenges and to stimulate and energise our members' interest in their personal development growing up.
Programmes including activities, training, skills development, community service etc., are both challenging and rewarding. Many badges and awards can be gained, but the most important aim is to encourage all Scouts to enjoy, participate and to do their best to get the most out of being a Scout…resulting in developing confidence, relationship building skills and self esteem…and hopefully stimulating a desire to move on to becoming an Explorer Scout and a Young Leader beyond the age of 14½.
The Scout Troop meets weekly on Fridays, during term time, between 7:30 and 9:30 pm.
Meet the Team: Our Troop leader team comprises:-
- Ian Stewart (Scout Leader)
- Alex Brychta (Assistant Scout Leader)
- Alastair Cochran (Assistant Scout Leader)
- George Dougherty (Assistant Scout Leader)
- Martin Dove (Assistant Scout Leader)
- Gideon Davenport (Assistant Scout Leader)
The Scout Association's Policy Organisation & Rules define the structure of Scouting in the U.K. Key policies can be sighted on scouts.org.uk