About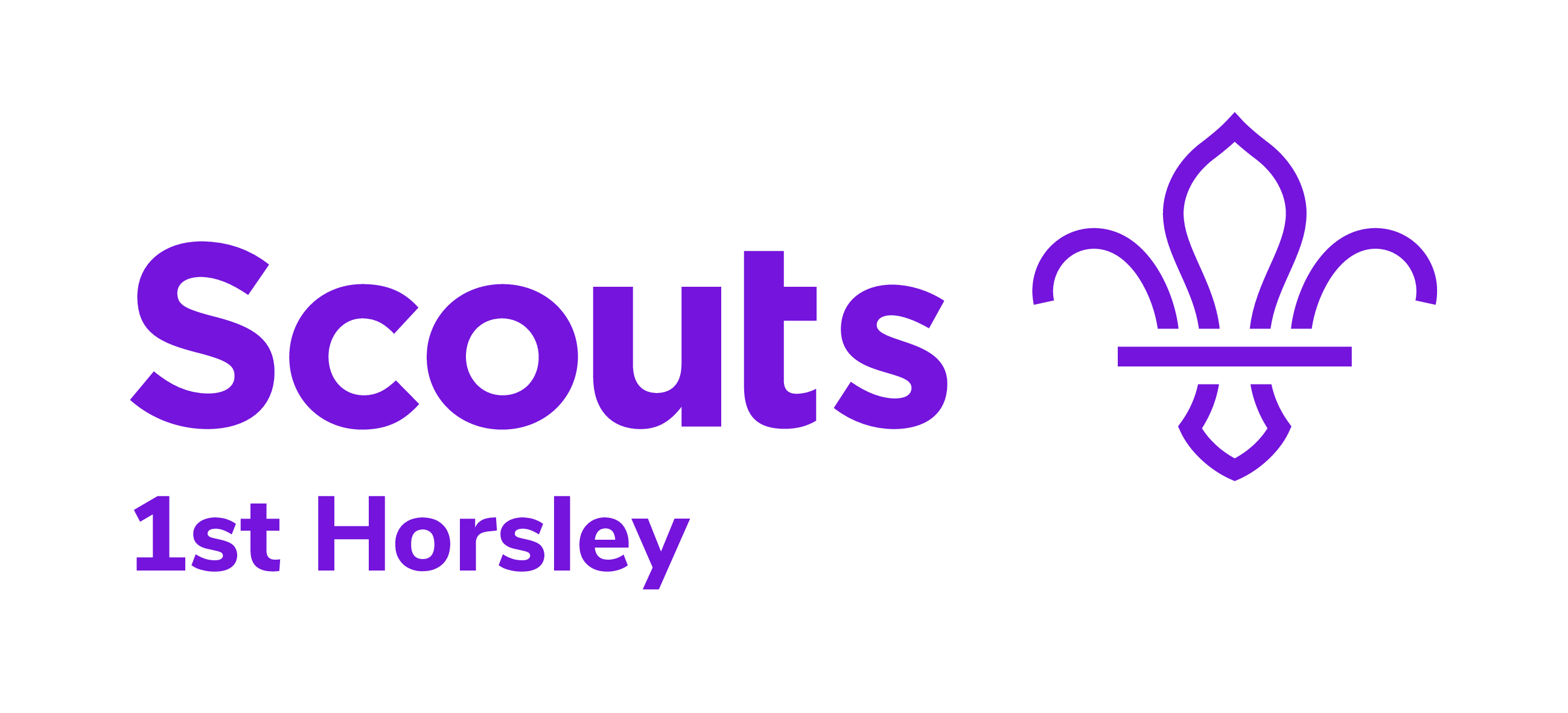 1st Horsley Scout Group provides high quality Scouting to young people in East and West Horsley and surrounding areas. Scouting in Horsley offers fun, challenge and adventure to young people from the ages of 6 to 14½ years of age in Beavers, Cubs and Scouts. At age 14½, Scouts have an opportunity to move on to the Explorer Scout section until age 18, and to become a Young Leader.
The Scout Association's mission is to change young people's lives for the better. At 1st Horsley we make sure that all of our young people experience adventure, big and small, by providing opportunities to take part in a wide range of activities, events and outdoor experiences. Annual camps are organized for Beavers, Cubs and Scouts.
The Beaver, Cub and Scout sections are run by dedicated teams of trained (uniformed) volunteers providing both parental and non-parental assistance. Leader recruitment is a key ingredient of the recipe for successful delivery of high quality Scouting;
The uniformed sections are supported by an Executive Committee, which looks after the Scout Group's business, including fund raising.
Weekly meetings are held at the Scout Hut in Weston Lea, off East Lane.
Meeting times:-
| | | |
| --- | --- | --- |
| Beavers | Fridays 5:30 to 6:45 p.m | Age 6 to 8 years |
| Cubs | Wednesdays 6:30 to 8:00 p.m | Age 8 to 10½ years |
| Scouts | Fridays 7:30 to 9:30 p.m. | Age 10½ to 14½ years |
For more information about 1st Horsley Scout Group, or to enrol your child's name on our waiting list;
The Scout Association's Policy Organisation & Rules define the structure of Scouting in the U.K. Key policies can be sighted on scouts.org.uk